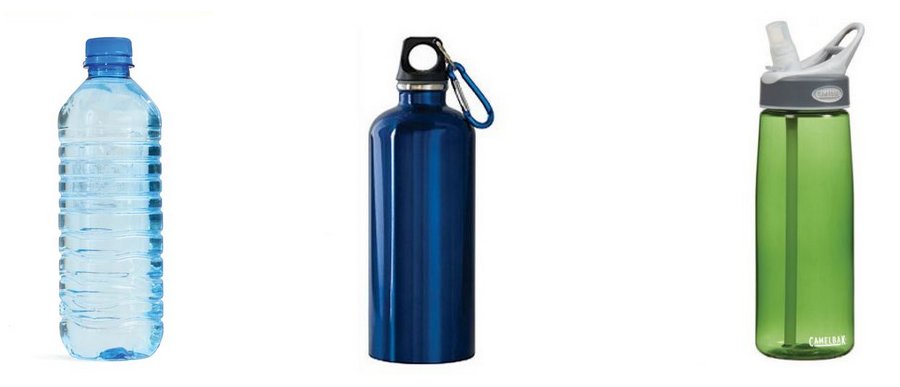 In your carry-on, always take an empty glass, stainless or plastic water bottle. The key is to have it empty before you get into the security line. The moment you pass through security, you can fill it at any drinking fountain or visit a restaurant and ask them to fill it for you with water at no charge. You will want to stay hydrated. Air conditioning and in-flight air filtration provide very dry air. With your own water bottle, you can stay refreshed without breaking the bank.
Be sure your carry-on bag is also filled with nourishing snack foods to keep you satiated during travel.
Airport food is expensive and not very tasty. In-flight food, when offered is even less appealing.
Murphy's Law dictates that, even though you show up 90 minutes before your flight so you can grab a bite, by the time you get through the mile-long security line and make your way to the gate, they're calling you to board. Anything and everything can happen, so be prepared! Here are a few items you can easily pack:
A cup of organic oats, a banana, and a snack bag of walnuts. Ask the flight attendant for boiling water and you'll have a hearty breakfast on the go.
Homemade trail mix with various nuts, seeds, coconut flakes, dried fruit, and dark chocolate
Snack bars with five or fewer whole-food ingredients
Green-tea bags to enjoy with the cup of hot water you order on the plane
Almond-butter packets with a piece of fruit
Crudités and hummus
A bag of organic, homemade popcorn (avoid microwave popcorn options)
Traveling is fun once you arrive at your intended destination. You can take these measure to make flights a bit more nourishing as well. You want to eat, drink and rest well while traveling.
Mitch Krayton, Travel Expert
Make Memories, Not Regrets.
Save
Save