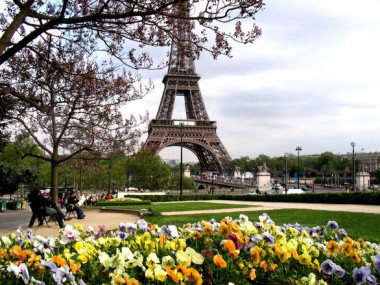 Here is a recent news story:
"A planned 36-hour strike by French air traffic controllers has prompted the cancellation of 20 percent of flights from Paris Orly airport and a third of flights from Marseilles, The Guardian reports. Paris Charles De Gaulle airport was not expected to be affected.
The Eiffel Tower is set to be closed all day due to a lack of staff. Rail company SNCF has also warned of disruptions to national and regional service, although international service to London and Brussels is not expected to be affected."
These pop-up events happen all over the world. When you are traveling they can be a bit unnerving as well as make your journey challenging.
I was in Paris a few years back visiting the Louvre. I was in line to enter when suddenly there was a big commotion in the main hall. Dozens of women lined the corkscrew staircase with placards. They began shouting to protest for woman's rights. Everything came to a halt. After 15 minutes the protestors dispersed and everything went back to normal.
I could have been annoyed, angry and disappointed that my time at this great museum was being cut short. They could have closed the museum altogether. That didn't happen.
Instead of being upset, I accepted this as a once in a lifetime experience to see how other cultures handle life. In this case civil disobedience, free speech and public access. I was fascinated by the swift but orchestrated way they organized, presented their message and then left. There were no sirens, no police disruptions.
When traveling just expect to find delays and stoppages. Expect that some things you had your heart on seeing will not be available to see. Instead of disappointment, look at this as an opportunity to be a part of how real people function in the countries that you visit.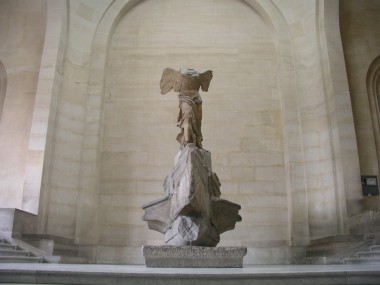 For example, on the same trip to the Louvre, there was a private cocktail reception in the hall with the the Winged Victory of Samothrace, also called the Nike of Samothrace, a 2nd-century BC marble sculpture of the Greek goddess Nike (Victory). Since 1884, it has been prominently displayed at the Louvre and is one of the most celebrated sculptures in the world. It was on my bucket list, but it was not to be.
It did free up some time which I used to visit some other halls of the vast museum (you cannot see everything in one visit). I was not disappointed, and now I have this story to share with you.
If you are on an escorted tour or working with a travel advisor like Krayton Travel, alternatives to these things can be found for you. If you are safe, just relax and let this surprise moment be one of your many memorable stories to share.